Community
11th Annual Non-Profit Event Giveaway
Since its inception in 2011, the annual Non-Profit Event Giveaway has become one of our favorite days of the year. We are once again in the unique position to donate our services to a deserving organization within Colorado. We will grant $20,000 worth of in kind services from Catering by Design and/or Decor by Design towards a fundraising event hosted by a worthy Non-profit. This is our means of giving back in a meaningful way and we are proud to uphold our philanthropic duty and excited to give back to the community that has helped us thrive for over two decades.
This year, was our 11th annual Non-Profit Giveaway kicked off on March 20, 2022. We accepted applications from any and all Colorado Non-profits until May 2, 2022. Click on the link below to find out more about the application process. Any 501(c)(3) organization in the Colorado area was eligible for entry and must have completed the submission requirements for consideration.
We are beyond excited to announce the winner of our 2022 Non-Profit Giveaway! Butterfly Pavilion, located in Westminster, Colorado, is the 2022 recipient of our $20,000 event grant to aid in fundraising efforts!
At Butterfly Pavilion, they transform the way people think about invertebrates. These small but mighty animals that surround us are so much more than people think. Butterfly Pavilion is the first stand-alone, Association of Zoos and Aquariums-accredited non-profit invertebrate zoo in the world and a leader in invertebrate knowledge, inspiration and connection. Whether it is providing unique, hands-on learning experiences in their exhibits and educational programs, conducting new research that sets the standard for zoos across the country or building innovative solutions for species and habitat conservation in countries around the world, Butterfly Pavilion is leading the way in ensuring invertebrates are protected for the future.
Please join us in congratulating Butterfly Pavilion! To find out more about their mission and activities including their new, state-of-the-art learning and research facility in Broomfield.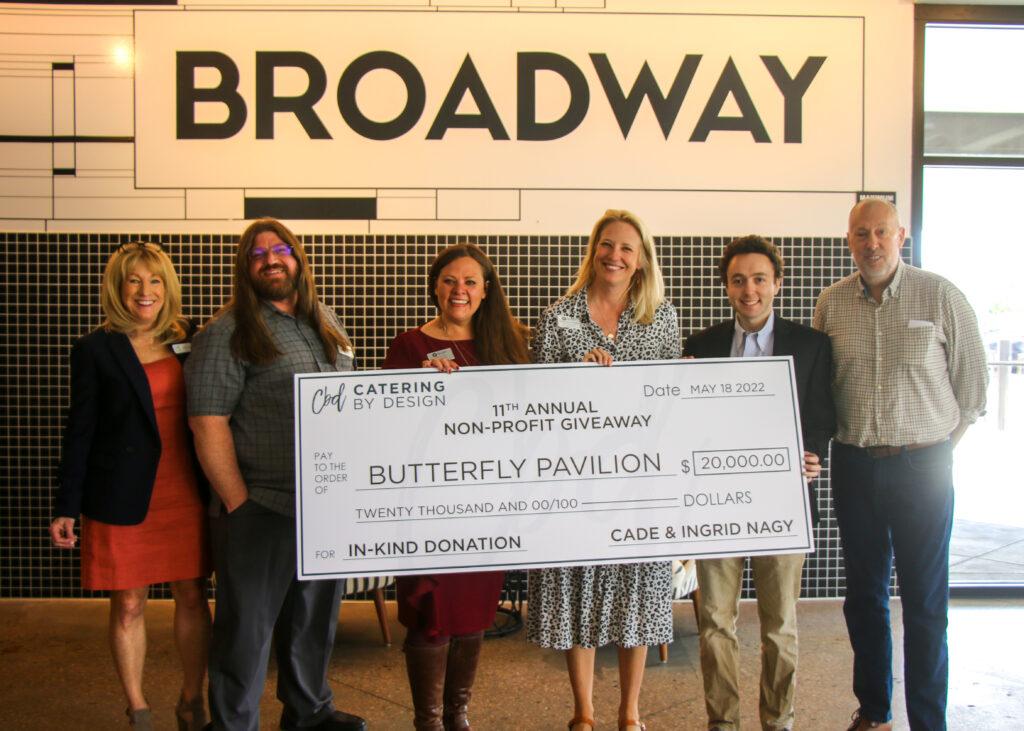 This Year's 2022 Recipient: Butterfly Pavilion
Previous Recipients:
2020 Zuma's Rescue Ranch
2017 Youth on Record
2016 There With Care
2014 EarthLinks
2013 Butterfly Program
2011 Urban Peak