Denver is a quintessentially outdoorsy city. With 300+ days of sunshine a year, how could it not be? That's why when it comes to hosting the perfect picnic event, Denver is literally the perfect location. We love hosting picnics around this beautiful city, with picnic venues that suit any style and any size group. Sometimes the toughest part about planning a picnic in Denver is choosing the right venue since there are so many idyllic locales; we get it! That's why we've decided to share with you our personal top 10 favorite picnic venues in Denver—in no specific order, because they're all stunning.
Ready for it? Let's dive in!
PICNIC VENUES IN DENVER, COLORADO FOR EVERY EVENT
Denver Botanic Gardens (DBG) York Street | Denver, CO | Capacity: 75–1,300 guests
The one thing we love most about the DBG York Street location is the sheer number of options for picnic events in one place. They have nine outdoor and three indoor picnic venue options, each with its own unique character and flair. But what they all have in common is the lush greenery and blooms present that truly make you feel surrounded by nature!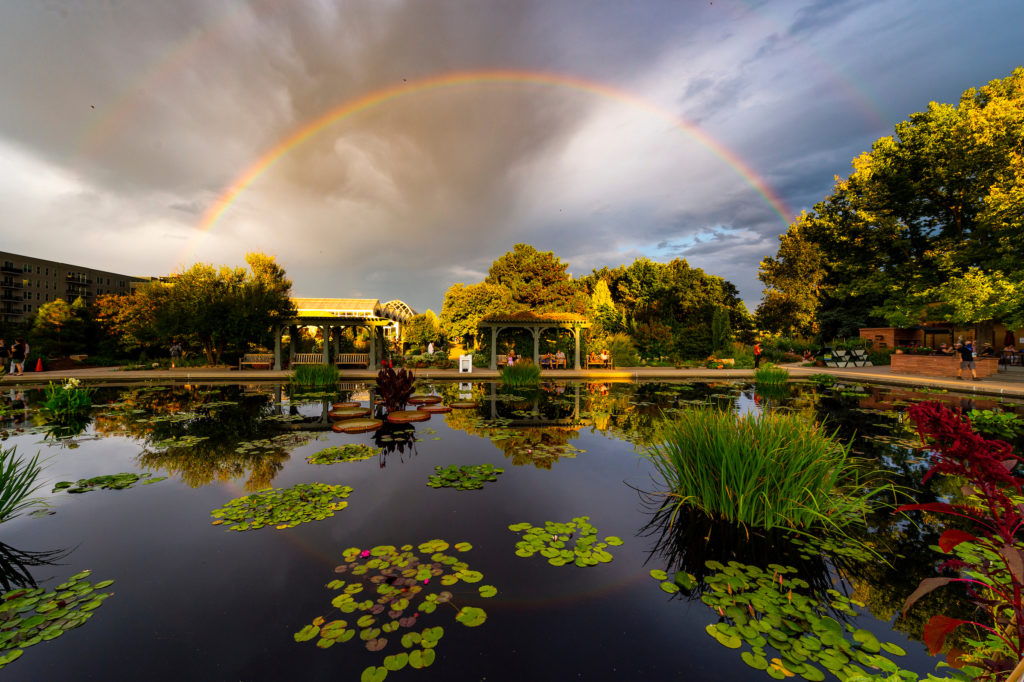 Denver Botanic Gardens (DBG) Chatfield | Littleton, CO | Capacity: 40–1,000+ guests
Also a part of the Denver Botanic Gardens is the rustic farm venue, Chatfield Farms, in Jefferson County along the beautiful banks of Deer Creek. This 700-acre working farm offers a unique mix of historic venues, like the Green Farm Barn dating back to 1918 or the Deer Creek Schoolhouse built in 1874, as well as plenty of expansive green space for tents, outdoor games, and of course, plenty of space to grill up picnic favorites—all in one spot!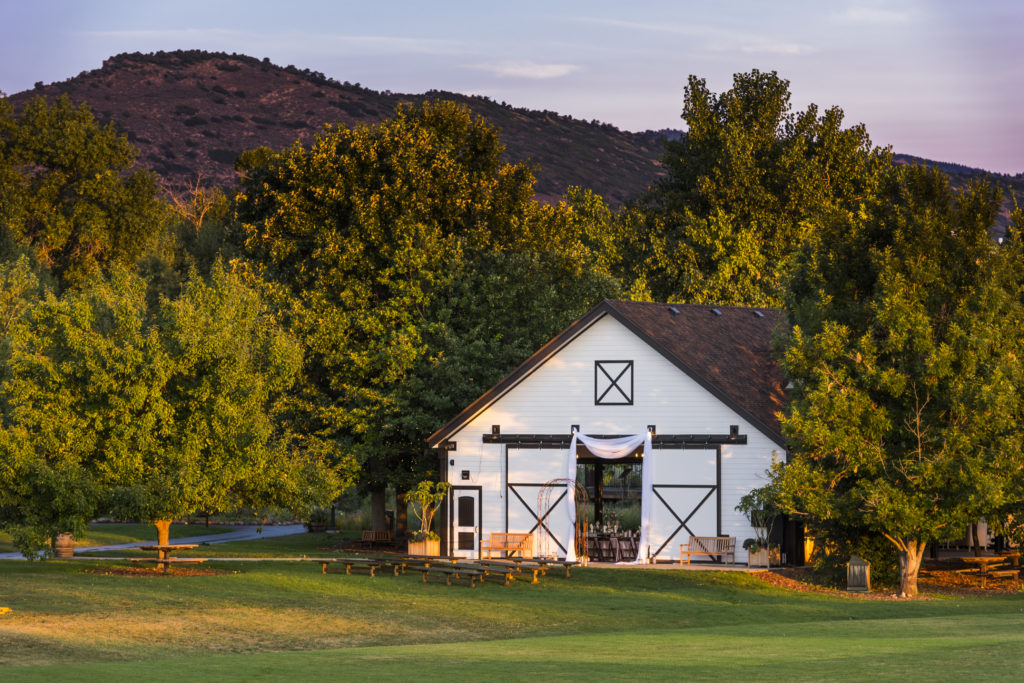 Blanc | Denver, CO | Capacity: 150 guests
If you're looking for a super chic urban picnic venue, you have to check out Blanc. This downtown Denver favorite event venue has a gorgeous outdoor courtyard with a brick patio that offers the perfect space for long family-style tables and dining under the stars. They've designed it with beautiful Edison bulb string lighting to light up the sky when the sun goes down, almost giving it a romantic vibe perfect for an engagement party picnic or wedding picnic celebration! They do also have indoor gallery space in case the picnic needs to move inside on a rainy day.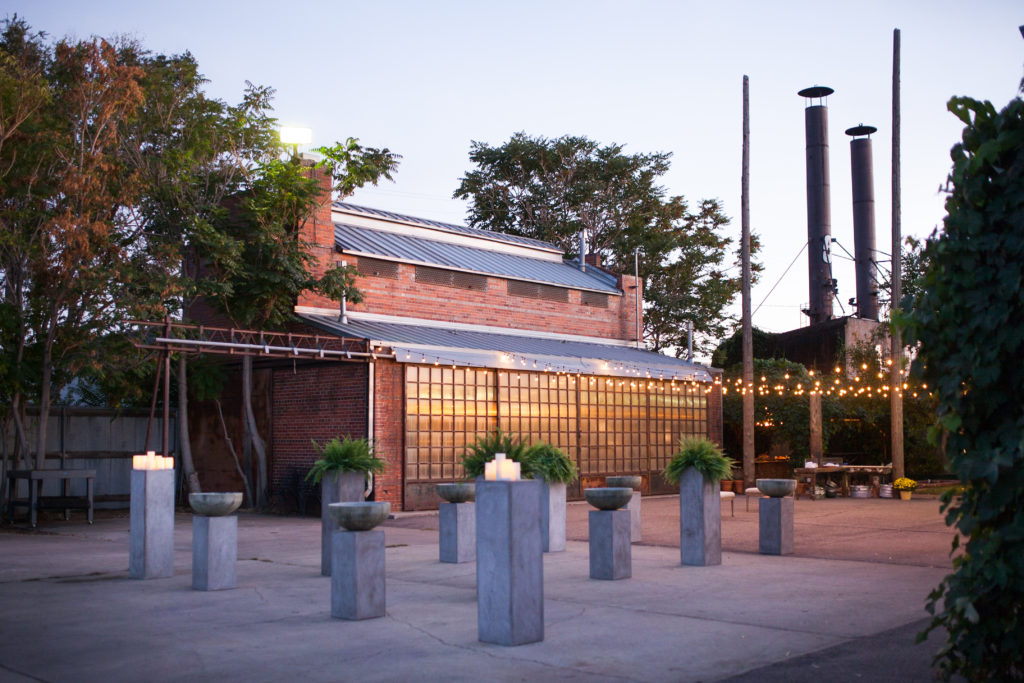 Asterisk Rooftop | Denver, CO | Capacity: 200 guests
Did someone say rooftop picnic? We're there! Asterisk is an up-and-coming historic post office turned modern warehouse event venue in downtown Denver that our clients are loving recently. One of the best features is their sprawling 8,500-square-foot rooftop with stunning views of the Denver skyline that goes on for miles. Picnics should always have stellar views, right? And these are unlike any other.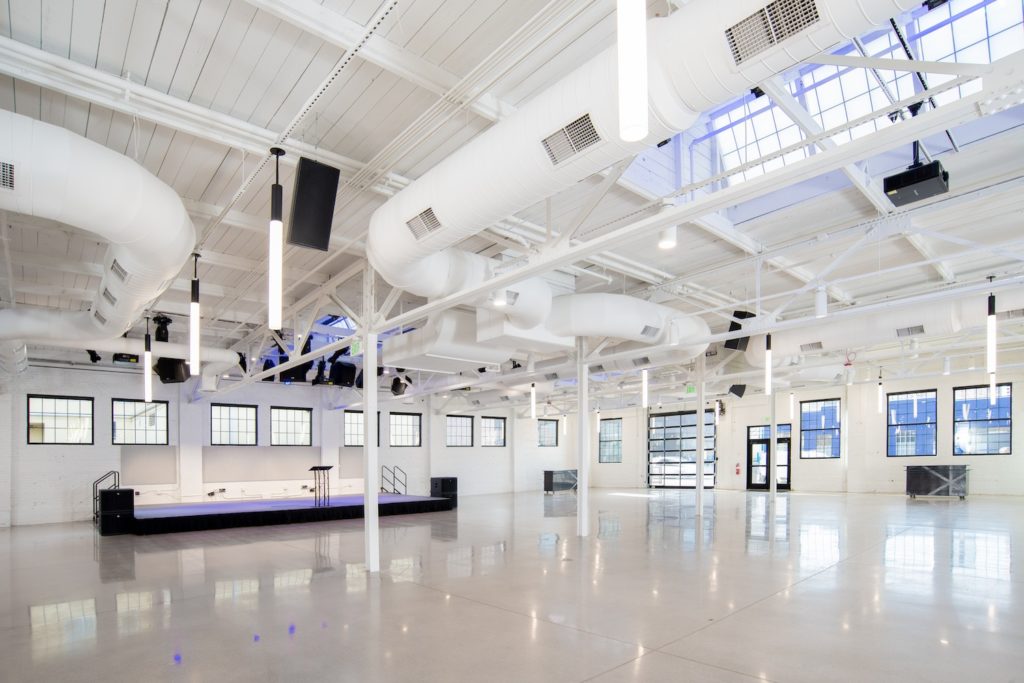 Silo Park | Greenwood Village, CO | Capacity: 50
For an intimate picnic with plenty of amenities for families, check out Silo Park. Perfect for a family reunion picnic or a kid's birthday party, it's newly renovated with a playground and playing field for a little friendly competition to work up an appetite before the food is served.
Fiddler's Green Amphitheatre | Greenwood Village, CO | Capacity: 17,000
If you want to pair your picnic with over-the-top entertainment or a concert, you must visit Fiddler's Green Amphitheatre. This architectural masterpiece is the largest amphitheater in the Denver area, with enough seating for 7,000 and tons of lawn space to host up to 10,000 additional guests, so you can really go big and create a buzz! This is the perfect spot to host a picnic with tons of different creative food stations.
DeKoevend Park | Littleton, CO | Capacity: 250+ guests
When you think of a picnic venue, you're probably envisioning a spot like DeKoevend Park. They have a sprawling shelter with an existing picnic table setup that is perfect for families, friends and even corporate picnics and team-building events. There is additional space to set up grills and all the picnic catering essentials, too, of course!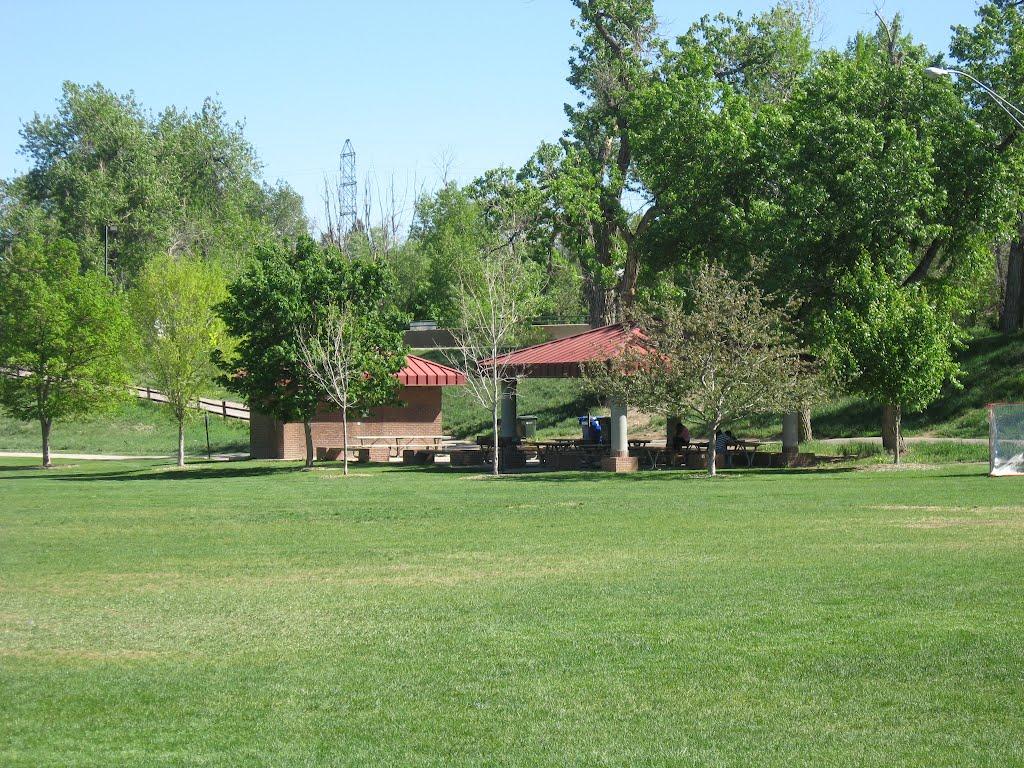 Sculpture Park | Denver, CO | Capacity: 7,000 guests
If you're in search of a picnic venue that will really impress attendees, Sculpture Park is it. Whether you're hosting a partner picnic for your company or a fundraising picnic for arts donors, Sculpture Park is one of the most iconic picnic venues in the city. Why? It features a grandiose 60-foot sculpture of two dancers that towers above the green space, creating a focal point unlike any other in the city. The sculpture depicts fun, connection and camaraderie, which is everything a picnic event is all about. It's actually a part of the Denver Public Art Collection, too, which is a unique draw for guests.

Vehicle Vault | Parker, CO | Capacity: 700+ guests
Car lovers and automotive companies flock to Vehicle Vault as a one-of-a-kind spot for a picnic gathering near Denver. This museum is filled with classic and collectible cars that set the stage for your picnic. There is indoor and outdoor space, so you can create a flow and ensure everyone gets to enjoy the unique attractions.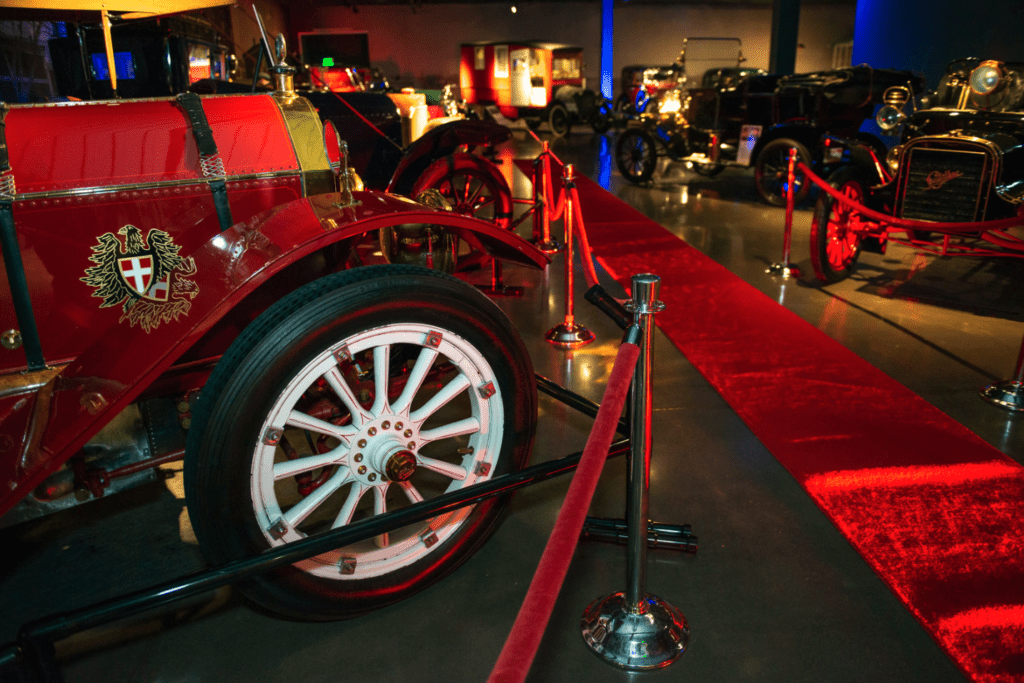 Children's Museum – Joy Park | Denver, CO
Despite the name, the Children's Museum isn't just for kids when it comes to picnics. Their facility is expansive, with tons of lush garden areas and patio spots that are perfect for picnics of any kind. There are unique attractions like sand dunes and zip lines, an apple orchard, waterfalls and more to explore! It's truly a destination in itself.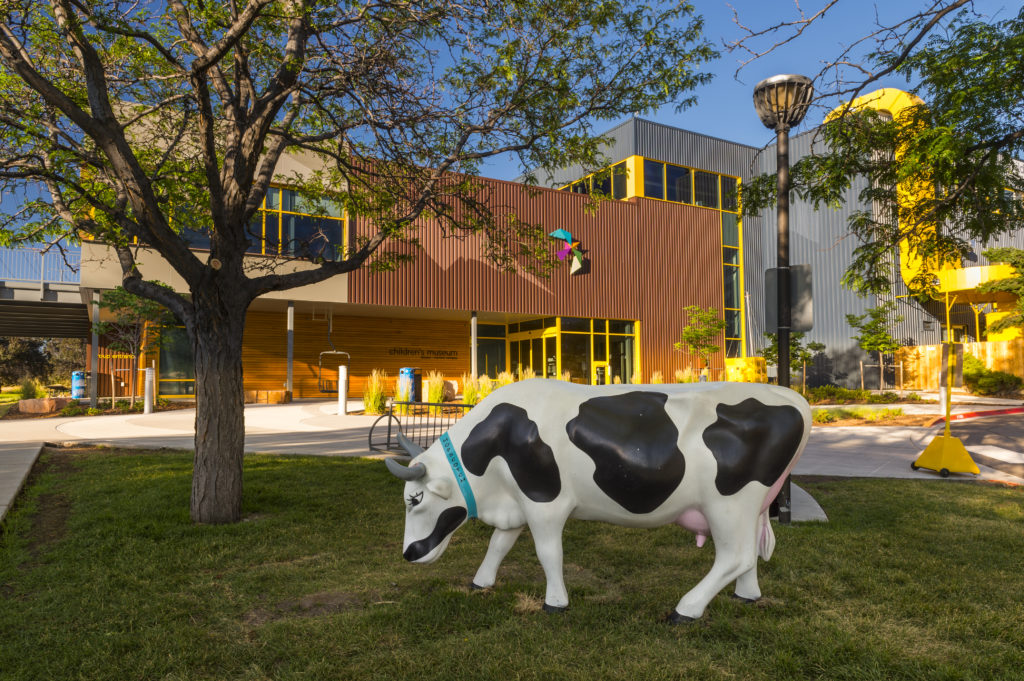 Ready to Plan Your Denver Picnic Event?
If you loved one of these picnic venues or want help finding the perfect picnic venue for you in the Denver, CO area, Catering by Design can help. Let's chat about your picnic vision and how we can bring it to life!