More than ever before, couples are making wedding days totally their own. They're embracing tradition, but they're also making their own new traditions and getting a little edgier with their decisions. This means that when looking at styles and types of weddings for your big day, there is no longer a one-size-fits-all approach to wedding planning! There are officially no rules—it is 100% your own! Take some time to get to know each wedding style and type so that you and your partner can decide on the best fit for you—not your family, not your friends, YOU!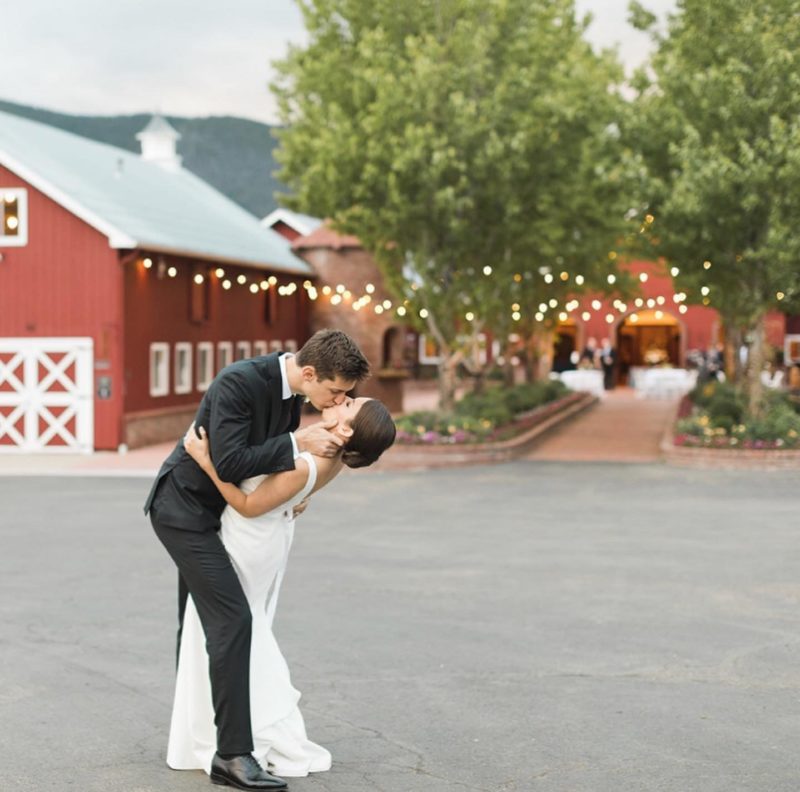 Top Wedding Types for 2021
To help you decide, we're going to break down all the wedding types that are trending today! There is most certainly no right or wrong way to host a wedding these days, with more types to explore than ever.
Microwedding
A trend born from 2020's gathering restrictions, most think it's here to stay! A microwedding is defined as a wedding that typically has between 20-50 guests. Intimate, but not small enough to be an elopement—we'll get to that later! Typically, couples will choose their VIPs and immediate family to join them for a ceremony and reception. There's less pressure than a big grand celebration. But you'll also have more budget available to splurge! Maybe you can hire that 20-piece wedding band you've admired or add personalized details like an interactive favor station where guests can blend their own wine from your favorites!
Elopement
An elopement is a wedding trend that has been around for years and years, but it isn't going anywhere. It's the most basic and beautiful celebration of your love: a ceremony with just you and your spouse, an officiant (usually a friend or family member), and maybe one or two of your nearest and dearest as you tie the knot. Those couples that elope may still choose to have a little gourmet meal and decadent cake for cutting; we can make that happen! Whether it's at the courthouse, a local mountain or right in Downtown Denver—wherever speaks to your heart is where you should elope!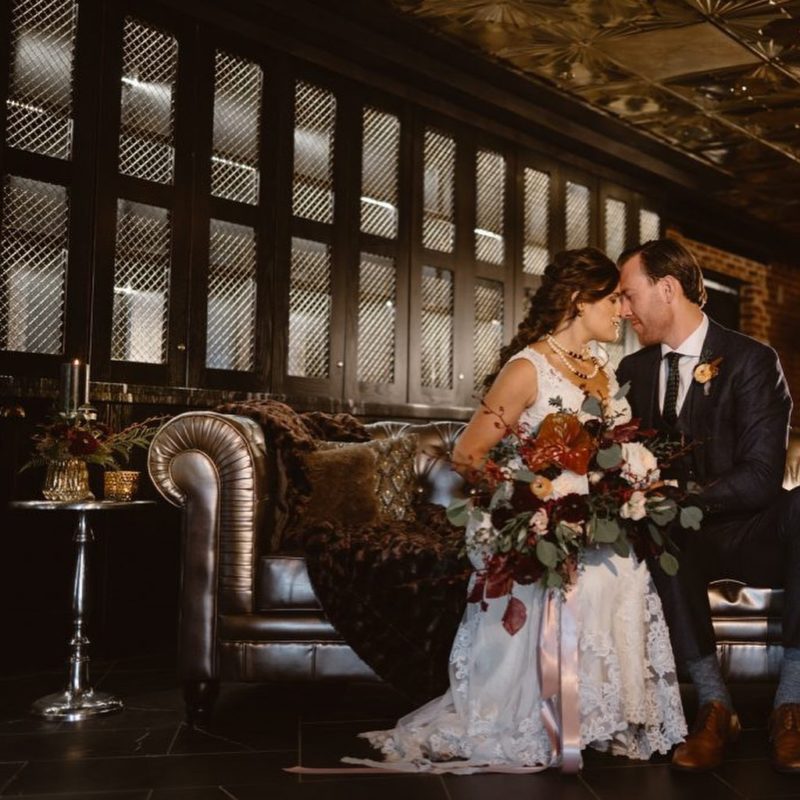 Minimony & Sequel Wedding
We feel like these two kind of go hand in hand.
A minimony is exactly what it sounds like: a mini ceremony! The in-between option when considering an elopement or microwedding, you host a ceremony with only your closest loved ones without the fanfare surrounding a reception. It's very much still a wedding though, so make sure you get that gorgeous flowing bouquet and the cake to cut after the "I Do's" are shared!
That being said, a sequel wedding is a new trend! The Knot coined this term prior to the pandemic for those who had two ceremonies for religious reasons or families living in different countries. But it took on new meaning in 2020. Since many 2020 couples had to postpone their big in-person wedding celebrations, they are having two ceremonies! Many got married legally in a minimony, mircowedding or elopement but will still be hosting that big flashy wedding they planned in 2021 or 2022. The second is called a sequel wedding—there is no better reason to keep celebrating!
Hybrid
Hybrid events have been taking over the corporate and association markets, but what many don't realize is that they can be so perfect for weddings as well! A hybrid wedding offers an in-person celebration paired with those near and dear who can't be there with you in person logging on via Zoom, Facebook Live or another streaming service. Usually, couples will do this for the ceremony—and sometimes opening moments of their reception (before dinner and dancing), like the toasts and first dances.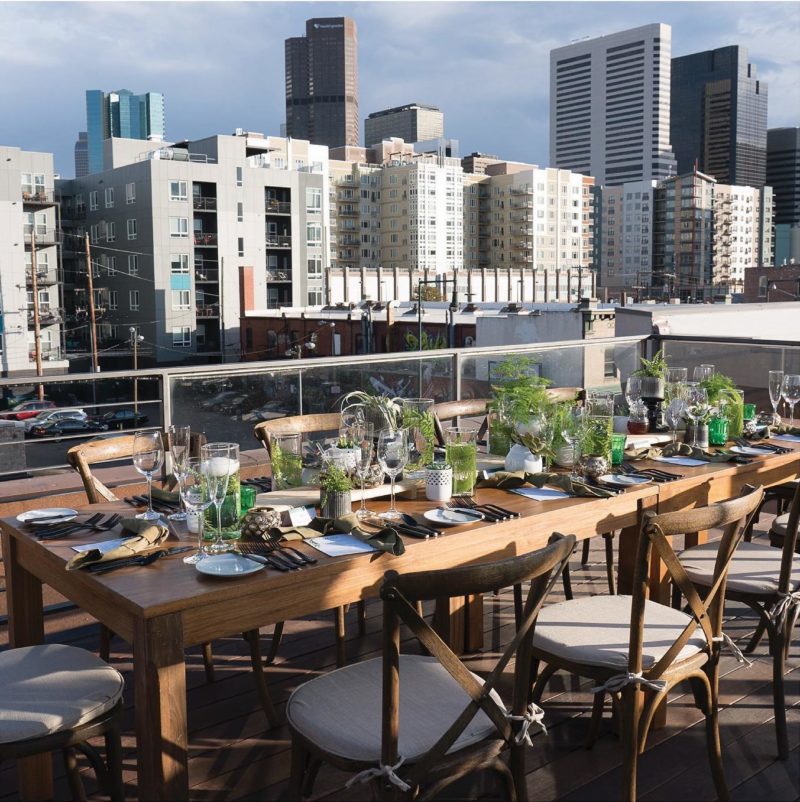 Destination
Have you always dreamed of getting married in a tropical locale or simply want to make your wedding extra special in a different way? Check travel restrictions and make it a destination wedding! There are so many international and domestic destinations that make for a perfect destination wedding. We're partial to a Colorado Rockies destination wedding, though wink wink.
Traditional & Religious
When you think of a wedding, what do you see? How is it depicted in most movies?
A big group of all your family, extended family, friends, colleagues and more with you to celebrate together—that is a traditional wedding!
Traditional weddings usually have a higher guest count, a sit-down meal, a bar and dancing with a DJ or band. They can be hosted just about anywhere!
On many occasions, traditional weddings also have a religious aspect, with a ceremony in a church, temple, mosque or another place of worship followed by a reception off-site. Sometimes they will even span multiple days! Our team specializes in Kosher catering for Jewish weddings and has celebrated with so many different families and friends that span a number of cultures, each with their own traditions and cuisine to celebrate the big day.
Top Wedding Styles for 2021
Beyond types of weddings, there are also different styles. Know that this is just the tip of the iceberg when it comes to style, and our team can help you dream up other options too. Our top predictions for 2021 wedding style trends are:
Outdoor Casual
There is something so very special about getting married among nature, and a lot of people are still spending much more time outdoors. Imagine being surrounded by the beautiful blooms sprouting new life as you start your new life together, trees strung with romantic lanterns and candles and circular seating arrangements so everyone can feel the love and togetherness. We love outdoor casual weddings, and in a locale like Denver, there are so many spots surrounding the city that let you escape to a serene setting to celebrate your love. We can help you find the perfect spot if you need help!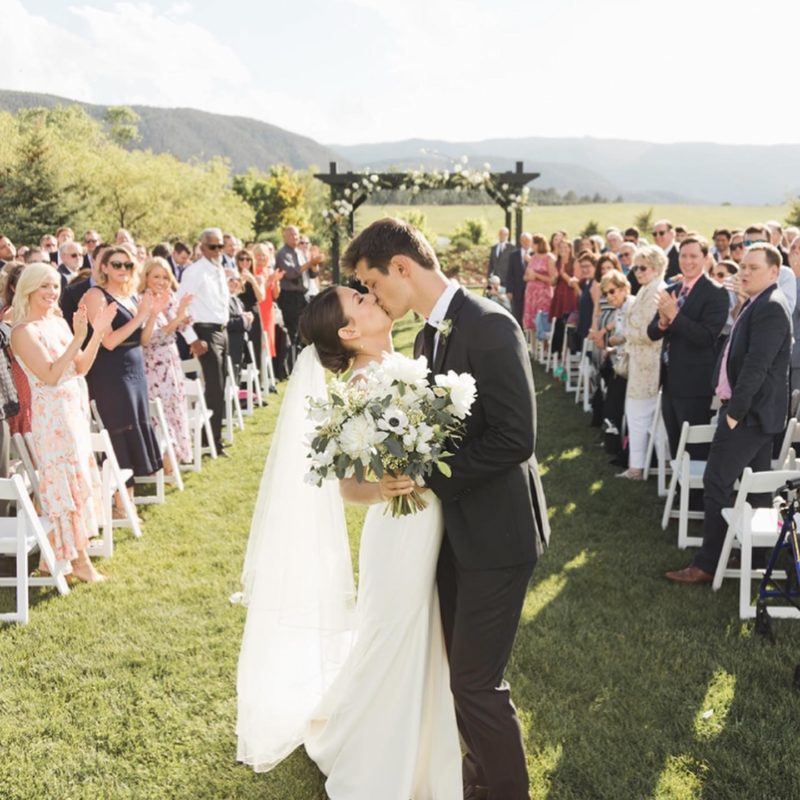 Formal Black Tie
Last but not least, an elegant affair—a formal black tie wedding! People want to get dressed up after a year cooped up at home. If you're looking to have an elaborate celebration and not spare any expense, hosting a black-tie wedding is the way to go. Require a certain dress that will have everyone donning their best suit or gown and get ready to pop champagne and add a little sparkle with glamorous décor. You can have so much fun with this style of wedding! The best part, though, is that it can absolutely be any size. Whether you're having 20 or 250, a black-tie affair is always a fun way to celebrate the start of your lives together.
What is your Wedding Style?
So, which wedding style and type do you think suits you and your partner best? We want to hear all about it! Let's chat and discuss how Catering by Design can help you bring your dream wedding to life, from elopement to a big traditional celebration and everything in between.