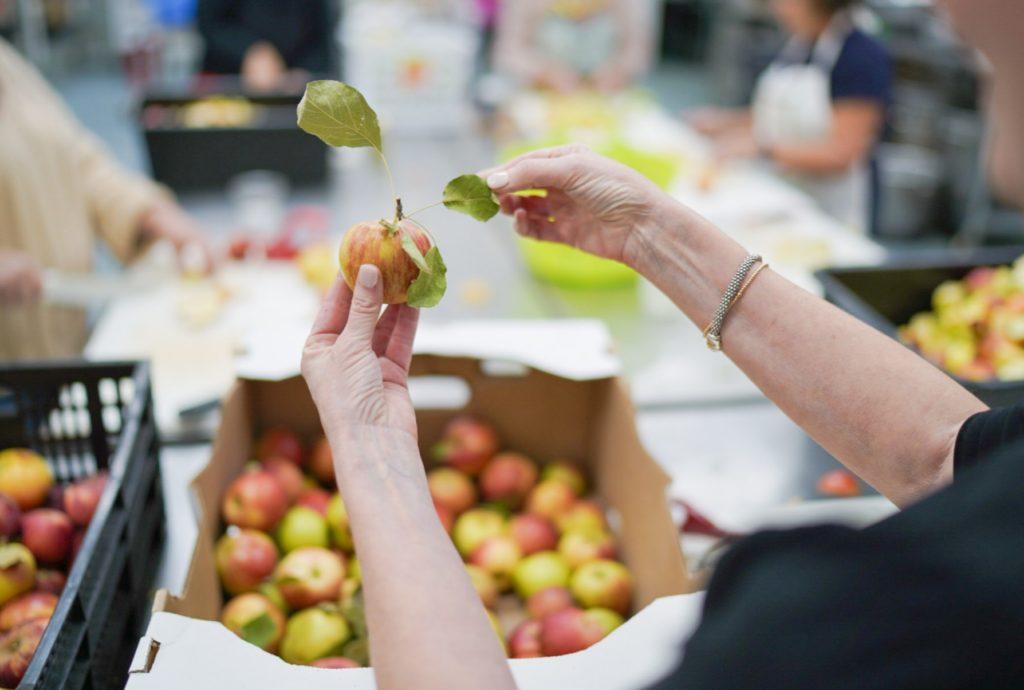 Earlier this month, Catering by Design opened our kitchen to Grow Local Colorado, Cook Street School and Slow Food Denver and a bunch of eager women from a couple of book clubs. Ingrid & Cade helped harvest the apples from neighborhood trees, and the group turned them into homemade applesauce, all for a good cause and a fun evening. All the applesauce was donated to Metro Caring, a non-profit that focuses on meeting's people's immediate food needs through nutritious groceries and anti-hunger resources. We helped can 115 quarts and 2 pints of applesauce!
Applesauce is one of the everyday kitchen staples, you wonder why more folks don't make it at home. It is one of the easiest and most delicious snacks you can make from scratch plus, it doesn't take much time. Applesauce can be enjoyed as more than just a snack. It has a multitude of uses – both sweet and savory. Plus, this recipe is only 5 ingredients!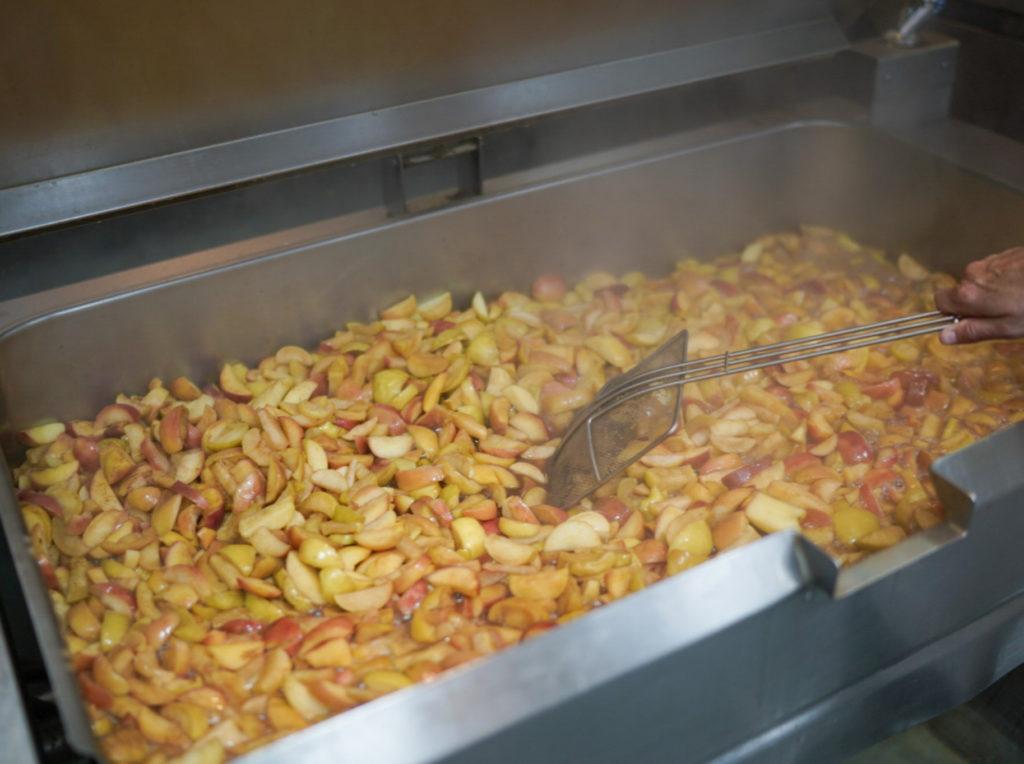 Things to Do with Applesauce:
Substitute apple sauce for oil in baked goods like muffins!
Natural sweeten your morning bowl of oatmeal with a scoop of applesauce
Chunky Cinnamon Applesauce
Ingredients
1.5 pounds Gala apples (or red variety of your choice); ~ 4 medium apples

1.5 pounds Granny Smith apples; ~ 4 medium apples

1/3 cup water

2 teaspoons ground cinnamon

2 teaspoons apple cider vinegar
Directions
Cut applies into slices, about ½ inch thick. Combine apple slices water and cinnamon into a large steel saucepan or Dutch oven. Bring the mixture to a simmer over medium heat. Once simmering, stir occasionally, until the apples are tender and falling apart, about 15-20 minutes.
Remove the apple mixture from heat and let cool slightly. Using a potato masher or the back of a wooden spoon, break the apples up to your desired consistency. Be careful the mixture is not too hot to handle, to avoid any backsplash.
Stir in apple cider vinegar. Taste! Add more cinnamon if you want a more potent spice taste.
Serve warm or cool to room temperature then store apple sauce in an airtight container in the fridge.
Notes
Applesauce will keep well in the fridge for about a week
This is an unsweetened applesauce. You can add in a tablespoon or two of sugar or maple syrup when cooking to make this a sweetened applesauce.